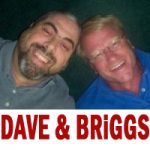 Dave and Briggs (6a-9a Mon- Fri)
Dave and Briggs have been doing mornings on Country 103.1 FOREVER… okay it only feels that way but there's no better way to greet your day than with these two.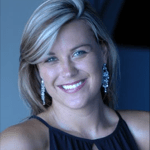 Kim Stewart (9a-12p Mon-Fri)
Kim Stewart has a strong Country background. She most recently worked as the midday jock on KSCS/Dallas. She previously worked at KPLX/The Wolf in Dallas, did PM Drive at KVIL in Dallas and mornings at Majic in Austin. Before all of that, she did mornings nationally at Radio Disney and was also the midday talent for Westwood One's 24/7 Hot AC format. Kim brings lots of energy to her show and really knows how to connect with listeners.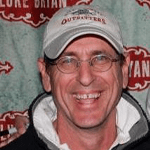 Terry King (12p-5p Mon-Fri)
I spent 18 years at legendary radio station KVIL Dallas/FTW. While at KVIL, worked Mornings, Middays, Afternoons, Evenings & Overnights. One of two in the history of the station to work every shift on the clock. While at KVIL, hosted a round the world race with listeners, 13 countries in 11 days & all on the air. Spent a little close time with "Check Point Charlie" in Berlin before going behind the wall with "The Great Race 2". Yes before Reagan got Gorbachev to "Tear down that wall". It was a glorified scavenger hunt. Eat your heart out "Amazing Race". I have two wonderful daughters, Madison & Jillian. Jillian is a 8 time Special Olympics gold medalist, Madison a star on the stage and attending Alabama, "Roll Tide". My three great loves: Family, Food & any fish on the end of my fly rod!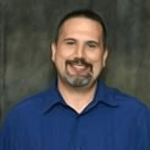 Steve Edwards (5p-10p Mon-Fri)
I've always loved radio, but my first 'hands-on' experience was at a county fair in Texas when I was 6 or 7.  A country station was doing a remote out of a big step van.  My dad had to lift me up to the windows so I could see their mobile studio.  When the D.J. waved and said hello to me – on the air – I was hooked. I love all types of music, but country is my favorite.  I'm truly blessed in that radio has allowed me to share my love of music and I love the people I work with.  It's a match made in heaven. One of my favorite radio career highlights was interviewing Alton Brown from the Food Network.  I've never been so star-struck!  I could barely form coherent sentences during the interview.  Alton was a true professional and made me feel comfortable. Steve keeps busy with myriad interests including cooking, health and fitness, home improvement projects, and extreme Christmas light decorating. ​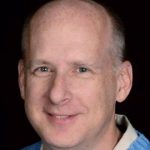 Buzz Jackson (10p-3a Mon-Fri)
I grew up in the shadow of New York City. Being so close to the city gave me an appreciation for all kinds of cultures and music. In the 90s I fell in love with country music – but if you were to search my iPhone you'd find a healthy (or unhealthy, depending on how you look at it) dose of 80's pop music, too. I'm married with a daughter who loves all kinds of music. I love doing things in the community, and donate blood whenever I am eligible (I'm O-negative and that's always in demand!). When I'm not on the radio, I enjoy walking Wrangler The Dog around the neighborhood, riding the bike, catching a movie with my family, or checking out a country music concert.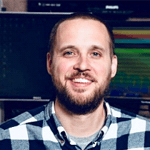 Kevin Crockett (3a-6a Mon-Fri)
Country Music Award winning Personality who has worked in Philadelphia and Allentown, PA. He has a beautiful wife, daughter and puppy at home. He's an avid sports fan (football in particular!), and he LOVES him some Country Radio!​ Connect with him on Social Media @CrockettOnAir !! Get to know Kevin…
What do you like to do in your free time? Be a Dad and watching sports.
Who is the most fascinating person you've met? Thomas Rhett
What are some movies you really enjoyed? COMEDIES – I'm not good with serious things (this ridiculous way of approaching my bio should be a reflection of that).
What would be your dream job? I'm livin' it – but I wouldn't hate hosting 'Monday Night Football'.
 What was the last show you binge-watched? 'The Office'
What do you like but are kind of embarrassed to admit? I put Italian dressing on an absurd amount of food.
What habit do you wish you could start? BEING ORGANIZED!